Africa in 2017: The stories you may have missed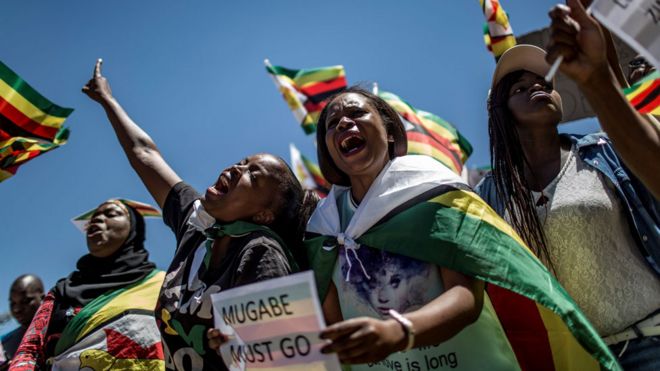 A lot of momentous events took place in 2017, including the resignation of Zimbabwe's President Robert Mugabe and similar changes in The Gambia and Angola.
Not to forget a court's annulment of the presidential election in Kenya, the first in Africa.
We have also reported on stories of tragedies and innovations – but here are some of the stranger stories of the past year.
'Githeri Man'
A Kenyan man pictured eating githeri, a popular meal of boiled maize and beans, which is filling, nutritious and cheap, during Kenya's election in August, gained fame for just looking ordinary: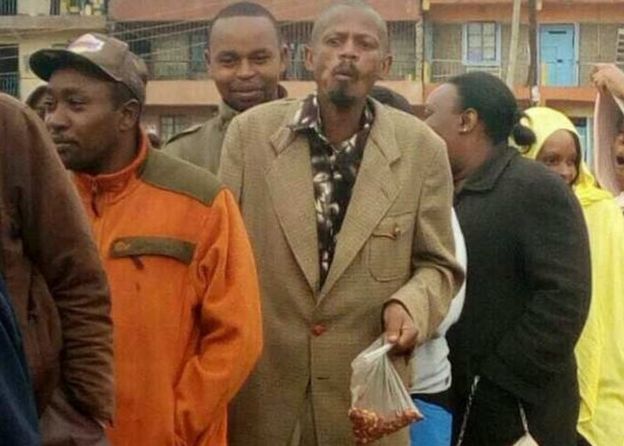 Martin Kamotho's nonchalant posture, adorned in a simple jacket, with his cheeks bulging from the githeri stuffed into his mouth and his left hand carrying a polythene bag, endeared him to many Kenyans.
He represented many things to different people but many thought the builder was the defiant, carefree, and ever-so cheerful face of an average Kenyan.
Mr Kamotho is now widely known as "Githeri Man" and has been an inspiration for several memes:
His instant celebrity status saw him featured on local TV stations.
With his appeal growing by the day, Kenyan companies saw a marketing opportunity and sought to be associated with him.
He has so far been gifted a land, a paid holiday in the country's famous Maasai Mara park, and smartphones for his family.
Mr Kimontho was even among 59 citizens who received a presidential commendation for their service to the country during Kenya's independence day celebrations.
According to the Daily Nation newspaper, the award was set up to honour people who have shown "exemplary qualities or achievements of heroism, patriotism or leadership".
Some Kenyans are still wondering what Mr Kimotho actually did to merit such an honour.
Hair-chop traffic cop 'humiliated women'
In April, a Nigerian road safety organisation disciplined a senior commander after he was filmed punishing female employees by cutting off their long hair.
Photos showing the male commander taking a pair of scissors to the women's hair at an inspection parade sparked outrage online.
There women were apparently in breach of rules governing the hairstyles of female staff at the Federal Road Safety Corp (FRSC).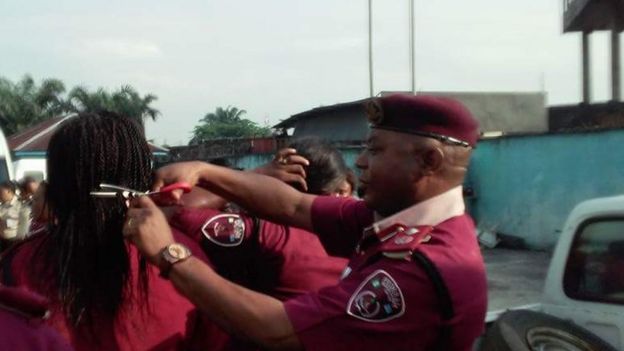 An FRSC spokesman said the officer's action was "outside" the organisation's mandate.
Lauretta Onochie, an aide to Nigerian President Muhammadu Buhari, condemned the haircuts as a "humiliation of women" in a post on Twitter.
Bald men at risk
In June, police in Mozambique warned bald men to be alert after reports that they had been the targets of ritual killings.
The police commander of Mozambique's central Zambezia province warned that the attacks were linked to a belief that bald men's heads contain gold.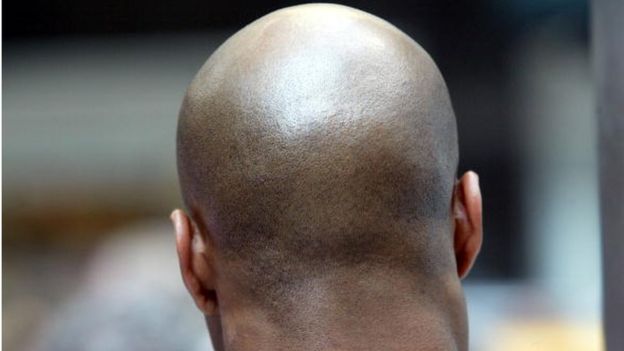 At least three men had been killed when we reported the story.
Police had also arrested two suspects involved in the ritual killings.
Sudan trouser ban
Sudan's morality police raided a private party in the capital, Khartoum, in December and found women wearing trousers.
The 24 women were arrested and charged with indecency but the charges were later dropped.
The raid had been conducted by a police unit in charge of enforcing morality.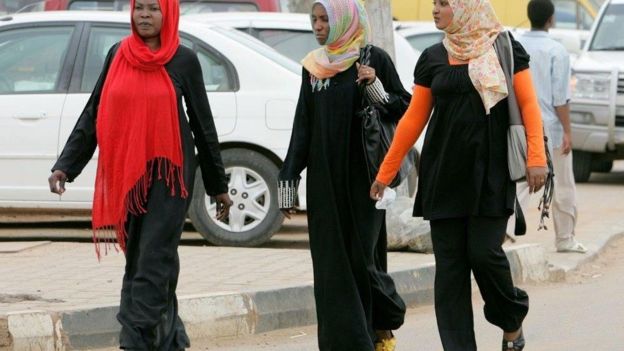 If the women had been convicted, they could have faced punishment of 40 lashes and a fine for wearing "an obscene outfit".
Rights activists say tens of thousands of women are arrested and flogged for indecency every year, and laws can be applied arbitrarily.
They say the law in Muslim-majority Sudan against wearing trousers and short or tight skirts discriminates against Christians.
Traditionally, women in Sudan wear loose flowing robes.
Campaigner Amira Osman told Netherlands-based Radio Dabanga the public order act violated women's rights.
"The party took place in a closed hall in a building in El Mamoura [south of Khartoum]," she said.
"The girls were arrested for wearing trousers, despite obtaining a permit from the authorities [for the party]."
#WengerOut
The manager of English football team Arsenal, Arsene Wenger, continues to divide the club's supporters, on the continent and elsewhere.
In November, while most Zimbabweans were concerned with the military takeover and thousands marched through the streets of the capital, Harare, to demand the resignation of long-time leader Robert Mugabe, some took the time to demand that Wenger should also step down.
But it had been a theme throughout much of the year. This was spotted during a football game in Ethiopia, on 16 April, days after Arsenal lost to lowly Crystal Palace in an English Premier League match:
The sign also made an appearance in a Kenyan music concert, of all places:
Please follow and like us: