Did you watch Day 17 of the Big Brother reality TV Show?
If you didn't we've got the highlights for you.
..
Something to wear and share
On Monday Biggie gave Captain Efe a secret task to unite the Housemates during the course of the week, a much-needed directive after all the drama that had unfolded so far. To help him along Biggie decided to create cute onesies that the Housemates were to wear and share for the rest of the day. Biggie asked who viewers wanted to see paired up for the following task. He also asked viewers to come up with a name for the couple. The names gotten were:
Bally and Uriel – Bariel
TBoss and Bassey – TBass
Marvis and Efe – Marfe
Tony and Bisola – Tobis
Kemen and CoCoIce – CoComen
Gifty and Debie-Rise – Gibbie
The Housemates thought the onesies were cute and immediately started joking about looking like Teletubbies and singing the theme song. Will they still be this excited after being joined at the hip all day? Only time will tell.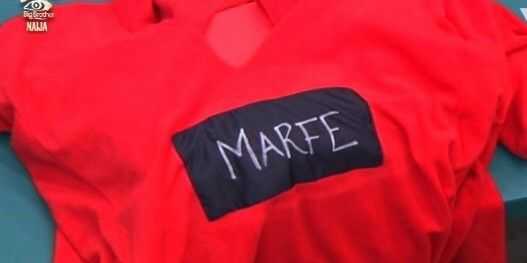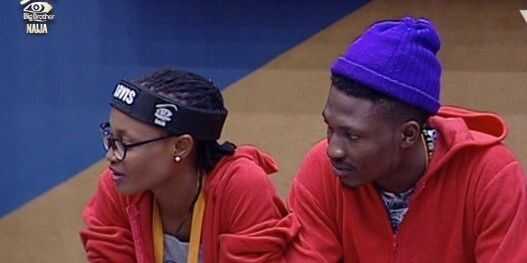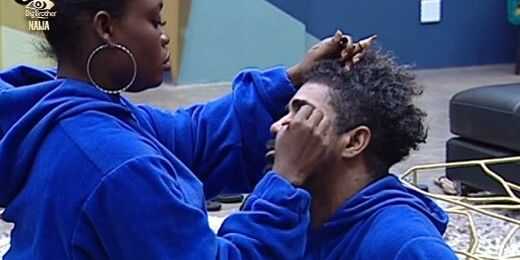 Task Time
They were then given instructions to prepare a delicious meal using the Indomie noodles provided as well as any other interesting ingredients they could find in the House. The Housemates then had only 15 minutes to take turns cooking their noodles and to prepare a tasty dish. Biggie would then call them to present their meals in the arena at the end.
Despite being joined at the hip since morning and having to run around a hot kitchen putting a meal together, the Housemates worked well as teams. Even arch nemeses Kemen and CoCoIce (now CoComen) were on good terms with the latter gently wiping the sweat off Kemen's face while they cooked.
Tobis and Gibbie who were the last pairs to prepare their meals were really pressed for time but stayed cool-headed though Tony, unfortunately, cut his finger rushing to finish on time! Biggie commended the Housemates for their great work and said their dishes look tasty. That said, he then decided to make things even more stressful.
For their final task of the day, Biggie told the Housemates to put everything they'd cooked in the bowls provided and then use 12, large, wooden spoons to feed each what they'd cooked. The catch, the food they'd prepared was all they were allowed to eat for the rest of the day so they had to make sure that everyone was well fed!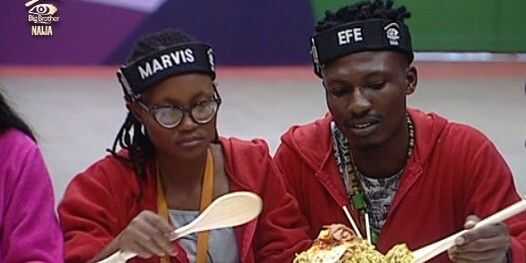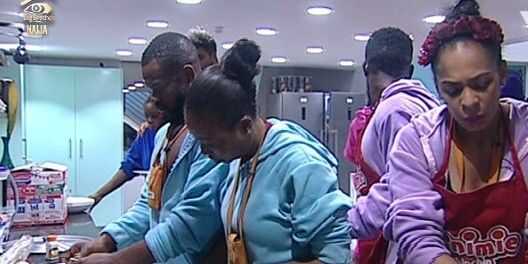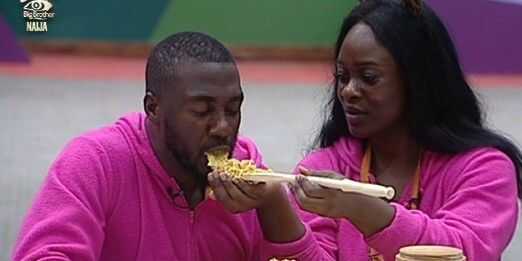 Please follow and like us: