We are going to share some valuable websites that will help you to improve your typing speed and skills, Go through the article to know how to improve typing speed online.

T

his is computer world and today every work is based on the computer and 

good typing speed and skills

are extremely needed. Without this, you can't work quickly and efficiently. If you are good at computer typing, then you can efficiently complete any job or work very promptly. Today every employee in computer companies are good at typing as they know the value of it. So in this post, I will tell you the best sites to improve typing skills.
Best Websites to Improve typing Speed and skills
I have selected these sites on the basis of their ranking, user-friendly interface and some of my personal experience.
This is one of the best and popular sites to increase your typing skills. In this site, you can set the minutes period to have your typing test and once the test completed, the site will generate all the summary of your typing speed, accuracy and the errors that you had made while typing.
Features: 
What if you could type as fluently as you speak? Typing Trainer web typing course will get you there!
Make your keyboarding classes engaging – meet Typing Quest, an online typing course for schools!
Now typing gets fun! Play their numerous typing games to become a true keyboard master
This is one of the best choices to learn quick typing online. On this website, you have to create an account to access the courses available on this site and the sign-up process is free. On this site, you have the option to expertise typing in different languages like English, Spanish, French, German, Italian etc.
Features:
Learn how to type correctly in just a few hours using all your fingers.
You will soon be typing faster than you ever imagined.
27 guided lessons to learn step-by-step from the beginning.
Choose between 23 different keyboard layouts.
Web-based course. No downloads required.
Today most of you try to chat faster and faster, this site is best for that. In this, you can enter into a typing race, you can chat with your friends by knowing yours typing speed and accuracy. Also, you can compete against your friends in this site.
Features: 
Enter a typing race, Get matched up with online opponents
Practice, Improve your typing skills on your own
Race your friends, Invite people to a private race with chat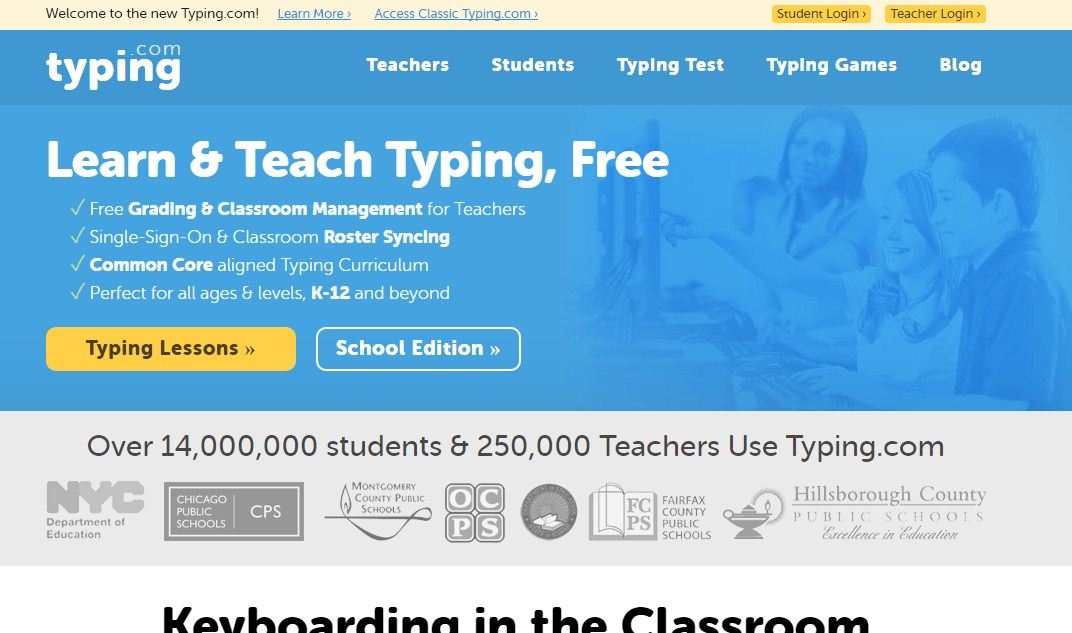 This is one of the best site that provides typing tutorials, typing games and free official typing certificate and lots more. You can learn from basic to the higher course that is available on this site. To get the typing certificate, you have to apply for the typing certificate on this site.
Features: 
Free Grading & Classroom Management for Teachers
Single-Sign-On & Classroom Roster Syncing
Common Core aligned Typing Curriculum
Perfect for all ages & levels, K-12 and beyond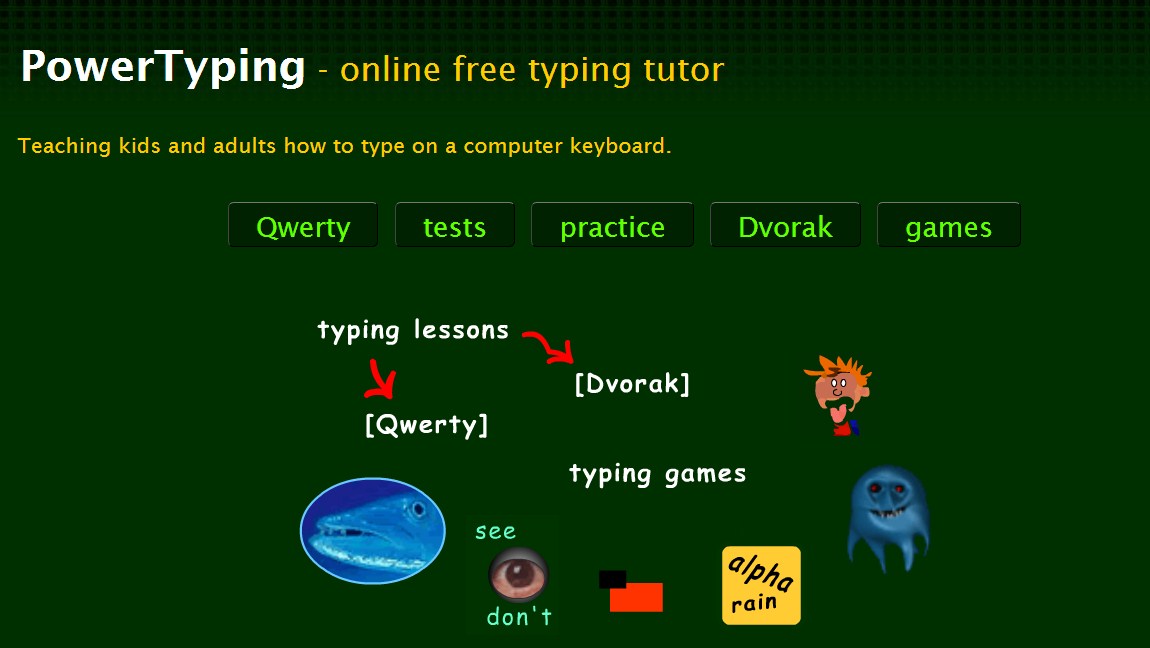 This is another good site to make your typing skills better. This is the site which allows you practice on both kinds of keyboards that is Qwerty keyboard and Dvorak keyboard in it.
Features: 
Free online typing lessons for Qwerty typing lessons and Dvorak Typing lessons
Typing practice allows practicing your own text
It contains some various practice stories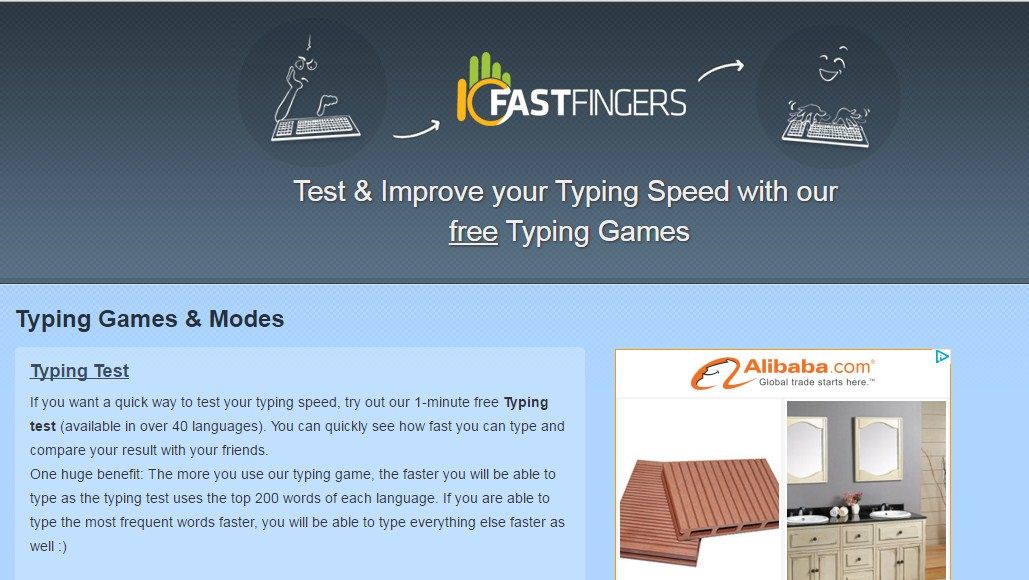 If you want a quick way to test your typing speed, try out its 1-minute free Typing test (available in over 40 languages). You can quickly see how fast you can type and compare your result with your friends. The more you use their typing game, the faster you will be able to type as the typing test uses the top 200 words of each language.
Features: 
If you want a quick way to test your typing speed, try their 1-minute free Typing test (available in over 40 languages).
Ready to compete against the big guys? Then check out their typing competitions. Every competition is open for 24 hours, during this time you will have the opportunity to reach the first place.
Text Practice Mode lets you create your own text to practice or pick from a huge list of user generated practice texts.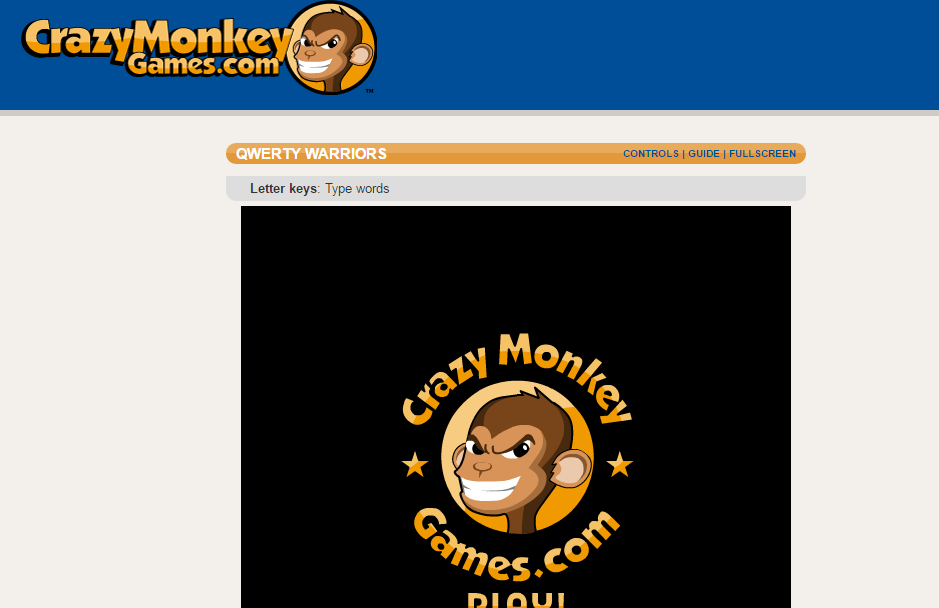 It is not an online site like that offers courses for improving your typing speed and accuracy. It's a typing game that is sure to improve your typing speed and accuracy. You need to demolish the oncoming attacks by words. You need to type words to perform each attack.
Also Read: How to Fix USB Device Not Recognized Error In Windows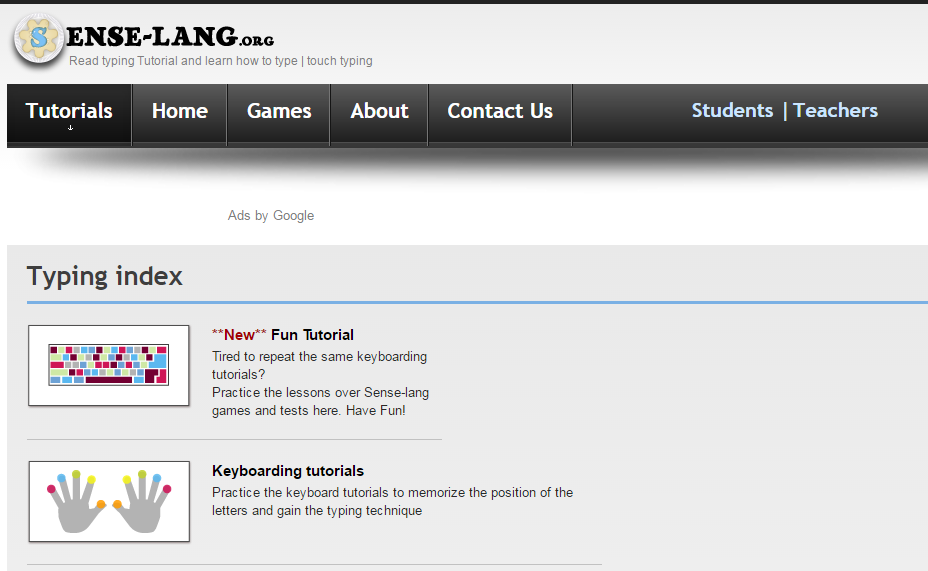 Sense-lang has been providing a free, very unique and user-friendly typing course. Our learning method has been proven to help millions of people around the world learn, practice, and improve their typing speed and accuracy.
Features:
Design a class-level program specifically for their students
Grade students assignments and tests
Track students progress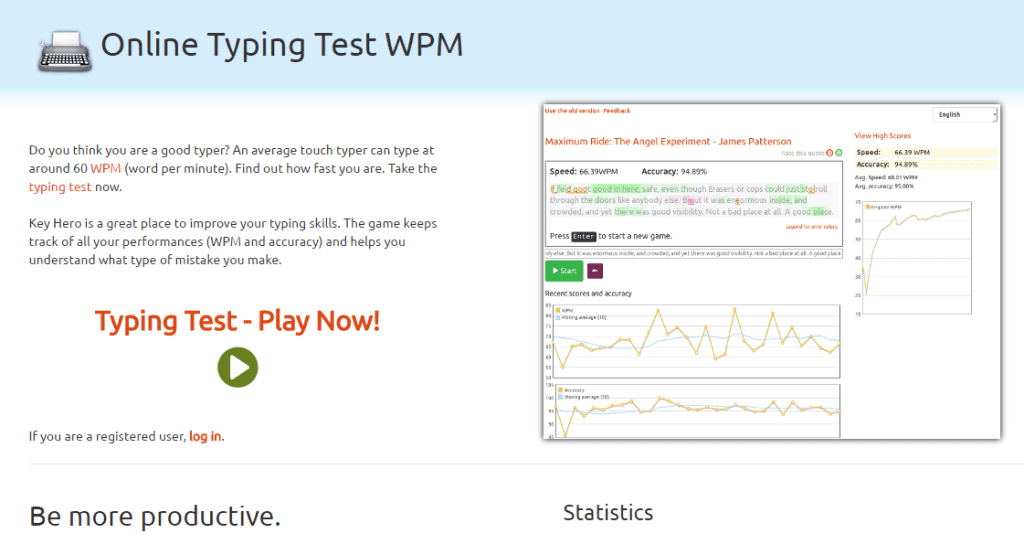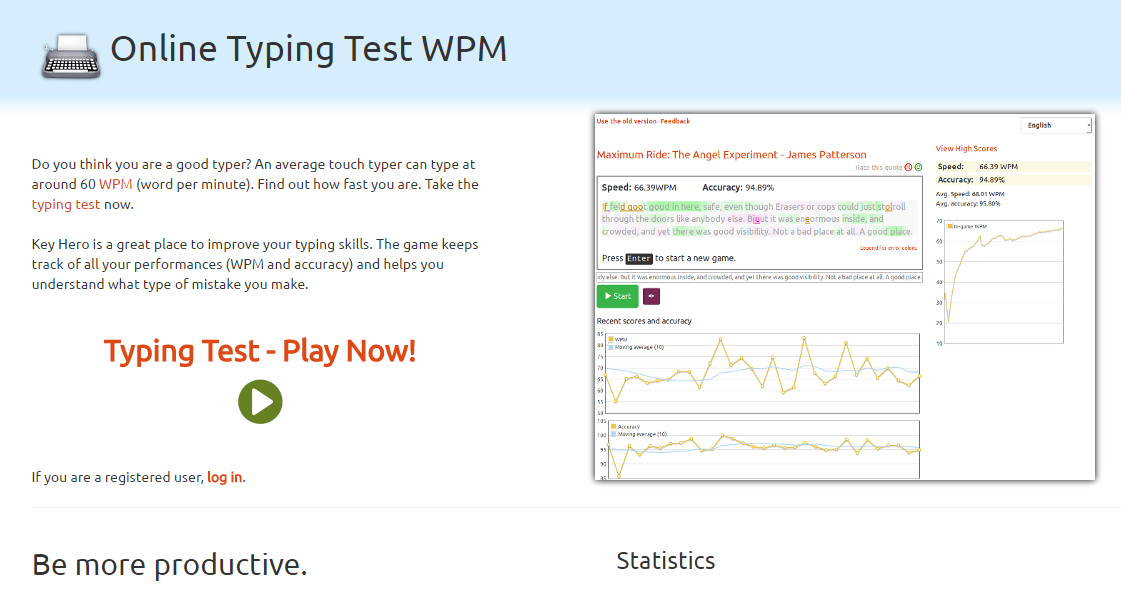 Key Hero is a great place to improve your typing skills. The game keeps track of all your performances (WPM and accuracy) and helps you understand what type of mistake you make. It offers various type of tutorials that can help you improve your typing skills and accuracy.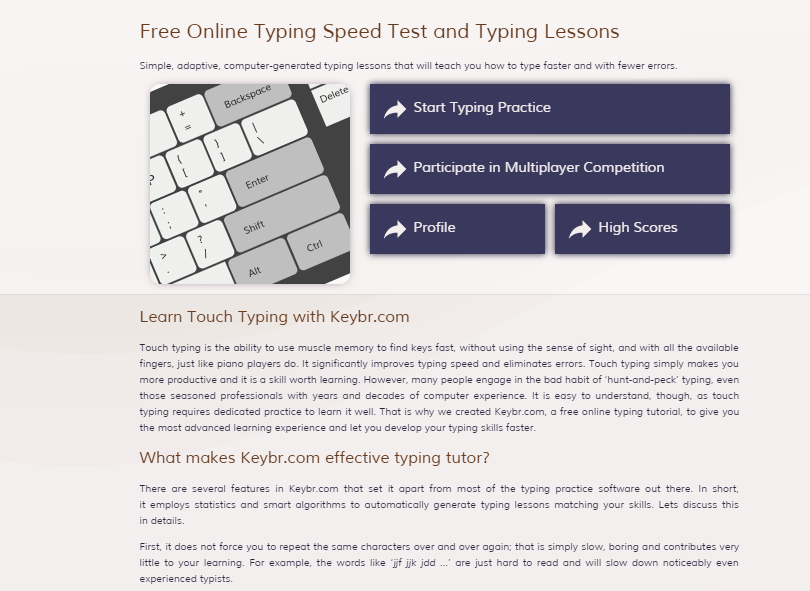 Touch typing is the ability to use muscle memory to find keys fast, without using the sense of sight, and with all the available fingers, just like piano players do. It significantly improves typing speed and eliminates errors. Touch typing simply makes you more productive and it is a skill worth learning. Keybr generates random, but readable and pronounceable words using the phonetic rules of your native language. These words look almost natural, and often they really are. Typing sensible text is much easier than repeating random letters, and it helps you to remember frequent key combinations.
If you are looking for a quick way to test your typing speed then you can visit this website. You will get a 1-minute free typing test which is available in over 40 languages. If you want to steadily improve your typing speed or train some specific typing skills you should check out the typing practice page.
Features:
1-minute free Typing test (available in over 40 languages).
Online typing competition
Text practice mode. You can create your own text to practice or pick from a huge list of user generated practice texts.
Improve your typing speed with practicing the Top 1000 words of each language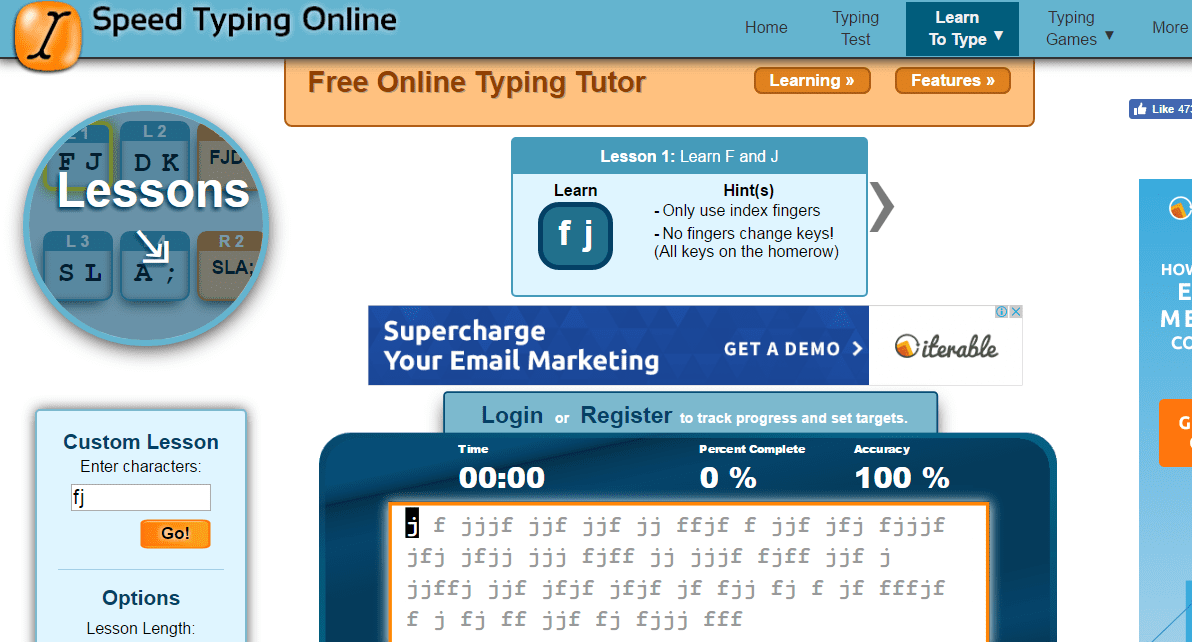 This free online typing tutor was designed to help you learn to type as fast and easy as possible. Try a few lessons a day and you'll start to notice your fingers naturally move to the right keys.
Features:
Two different typing lesson formats give you more options to choose how you like to learn
Now you have the ability to set typing goals for your typing lessons!
The lesson length dropdown (under the method tabs in the left sidebar) allows you to customize the length of each lesson.
This is another website which lets you learn to type easily. This website provides various typing lessons which make it easier to type. Apart from all of these you can check out your typing speed.
Features:
5 lessons based on Typing
Special lessons which are based on Number pads.
Lets you check your typing speed and accuracy.
So above are the Top Best websites to improve typing speed and skills. By these sites, you can effortlessly improve your typing skills and be masters in your work on the computer either it is of any office related work or any other accounting work. The good typing skills will always help you become a better candidate for any company or for any work. Hope you like the post. Don't forget to share it with your loving ones.
Please follow and like us: