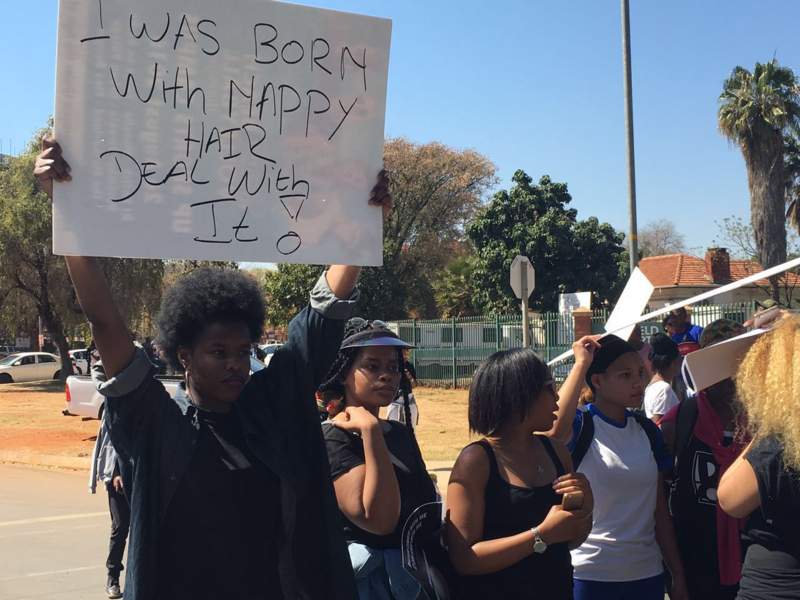 I have just arrived at Pretoria High School Girls in South Africa's capital where students from surrounding universities have gathered outside, some carrying placards.
This one reads in Zulu: "Natural beauty. Leave our sisters alone":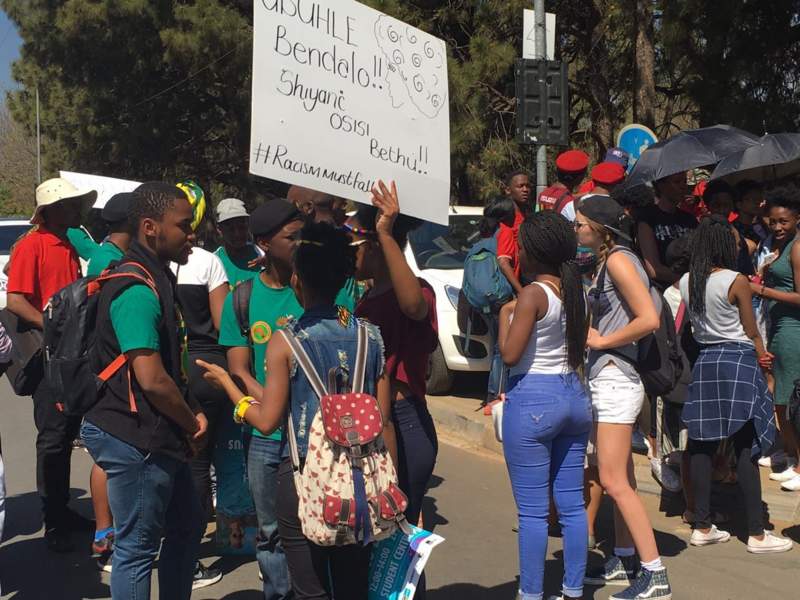 Black pupils at the school say they are being forced to straighten their natural hair because it is "untidy" and say the school's policy is racist and discriminatory.
The school has refused to comment.
The groups gathered outside are singing songs from the anti-apartheid struggle and are calling for an end to racism.
Please follow and like us: