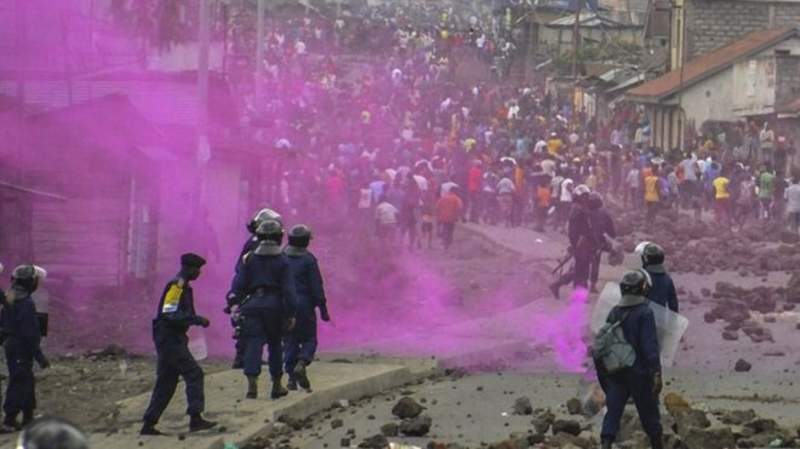 A senior official of the main opposition party in the Democratic Republic of Congo has been arrested as he was preparing to fly out of the country, AFP news agency reports.
Bruno Tshibala, the deputy secretary general of the Union for Democracy and Social Progress (UDPS) party, was taken into custody by immigration officers who confiscated his passport, AFP adds.
The arrest was made over Mr Tshibala's alleged role in anti-government protests last month, in which at least 17 people were killed, a government spokesman told Reuters news agency.
He was on his way to Belgium on official business of his party, his colleagues told AFP, adding that they were concerned about his detention.
DR Congo has been hit by a wave of protests over moves to delay presidential elections, due next month.
The electoral commission has said the elections could be pushed back to 2018, raising the possibility that Mr Kabila will remain in power until then.
Under the constitution, he is barred from running for a third term.
Please follow and like us: